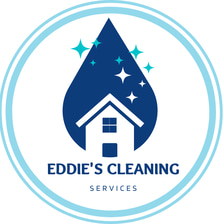 Did you have a great experience?
Please leave us a review:
Here's what our customers say
"Highly recommend. Amazing company who takes pride in their work. We had a seamless experience from start to finish. So easy to work with and my windows have never been cleaner…the inside of my home even looks brighter! I just wish I used them sooner. Thank you so much, we will be scheduling again in the future for sure."
- Allison Bader Breault
"Amazing results!! I did not know what to expect in the beginning since I've never had my home windows cleaned professionally before. We bought our home about a year ago and it needed some "TLC". Marina and Eddie came in and in less than two hours cleaned all windows, screens, frames and sliding door. I was a little bit worried about the noise since I worked from home, but it did not bother me at all. When I went outside to see the end result, I was wowed. My windows looked like new windows , the algae and mildew were completely removed, some windows had paint residues from before… completely gone. Windows were so shinny and streak-free. I'm in love with my windows. If you are looking for great and professional service, you should give them a call. They have us as regular clients from now on."
- Yahaira Monroig Santos
"Marina was so easy to work with. She is very professional and took the time to explain her process and I must say she does a far better job cleaning the exterior of the house than others I have worked with. Our windows were thoroughly cleaned and the netting was also removed and taken care of. She was timely and did a great job. Thank you again ! I would highly recommend this company to those in are area who want to make their home look better for guests or the even the holidays. People can tell the difference between those who take care to pay attention to details when cleaning !"
- Suvra Gayen
"They were on time, professional, courteous and did an amazing job. I will definitely recommend them to anyone in need of window cleaning. Keep up the hard work!!!"
- Stefan Hochet